Jeffrey Chen Received Fellow of American Society of Plant Biologists Award
August 4, 2023 • by Staff Writer
A Molecular Biosciences Faculty Member was awarded an American Society of Plant Biologists' award.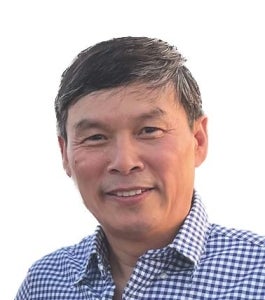 ---
Z. Jeffrey Chen is the D. J. Sibley Centennial Professor in Plant Molecular Genetics at the University of Texas at Austin.  He has been given the 2023 Fellow of American Society of Plant Biologists Award.  
The Fellow of ASPB award may be granted in recognition of distinguished and long-term contributions to plant biology and service to the Society by current members in areas that include research, education, mentoring, outreach, and professional and public service. Current members of ASPB who have contributed to the Society for at least 10 years are eligible for nomination. Recipients of the Fellow of ASPB honor, which may be granted to no more than 0.2% of the current membership each year, receive a certificate of distinction and a lapel pin.
Share
https://molecularbiosci.utexas.edu/news/accolades/jeffrey-chen-received-fellow-american-society-plant-biologists-award
---