Dan Leahy Selected as Fellow of American Society for Biochemistry and Molecular Biology
February 8, 2022 • by Christine S Sinatra
---
The American Society for Biochemistry and Molecular Biology today announced that Daniel Leahy has been named among its newest class of fellows. Designation as a fellow recognizes outstanding accomplishments in research, education, mentorship and service. Leahy is the first UT Austin faculty member to be named a fellow and a member of the second-ever fellows class.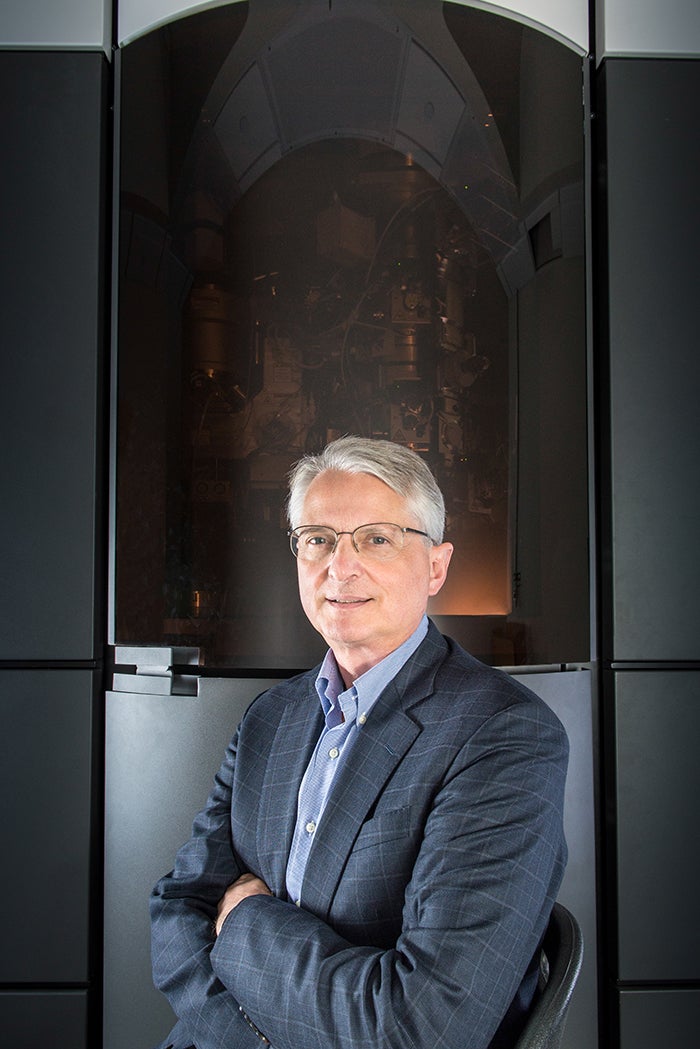 A professor and the chair of the Department of Molecular Biosciences for over six years before stepping down in January, Leahy holds the Nancy Lee and Perry R. Bass Regents Chair in Molecular Biology. He studies the molecular mechanisms of signaling in the epidermal growth factor receptor and Hedgehog signaling pathways, areas relevant to cancer research and drug development. 
While a faculty member in biophysics at Johns Hopkins University School of Medicine, Leahy examined the HER2 protein that drives an aggressive form of breast cancer using the tools of structural biology—information that proved valuable in later collaborations with researchers at Genentech in work on a drug to treat people diagnosed with HER2-positive cancer.
Colleagues have praised Leahy's leadership of the College of Natural Sciences' largest department—and one of its newest. Departmental faculty said Leahy advocated for and championed scientists, especially those early in their careers, providing extensive support.
Leahy was recruited to Texas in 2016 with established investigator support from the Cancer Prevention and Research Institute of Texas. He helped shepherd successes in the university's new cryo-EM facility, the Sauer Lab for Structural Biology, helping to bring new structural biology talent to UT Austin.
In total 28, individuals were selected as ASMB Fellows for 2022, joining the 30 ASMB Fellows named in the inaugural year of the program. Leahy is a previous member of the ASBMB Council, where he helped to organize aspects of society meetings and events.
Share
https://molecularbiosci.utexas.edu/news/accolades/dan-leahy-selected-fellow-american-society-biochemistry-and-molecular-biology
---