Lauren I. Ehrlich
Professor
Associate Professor of Oncology
Lorene Morrow Kelley Endowed Faculty Fellowship Fund
L. Leon Campbell, Ph.D. Distinguished Professorship in Microbiology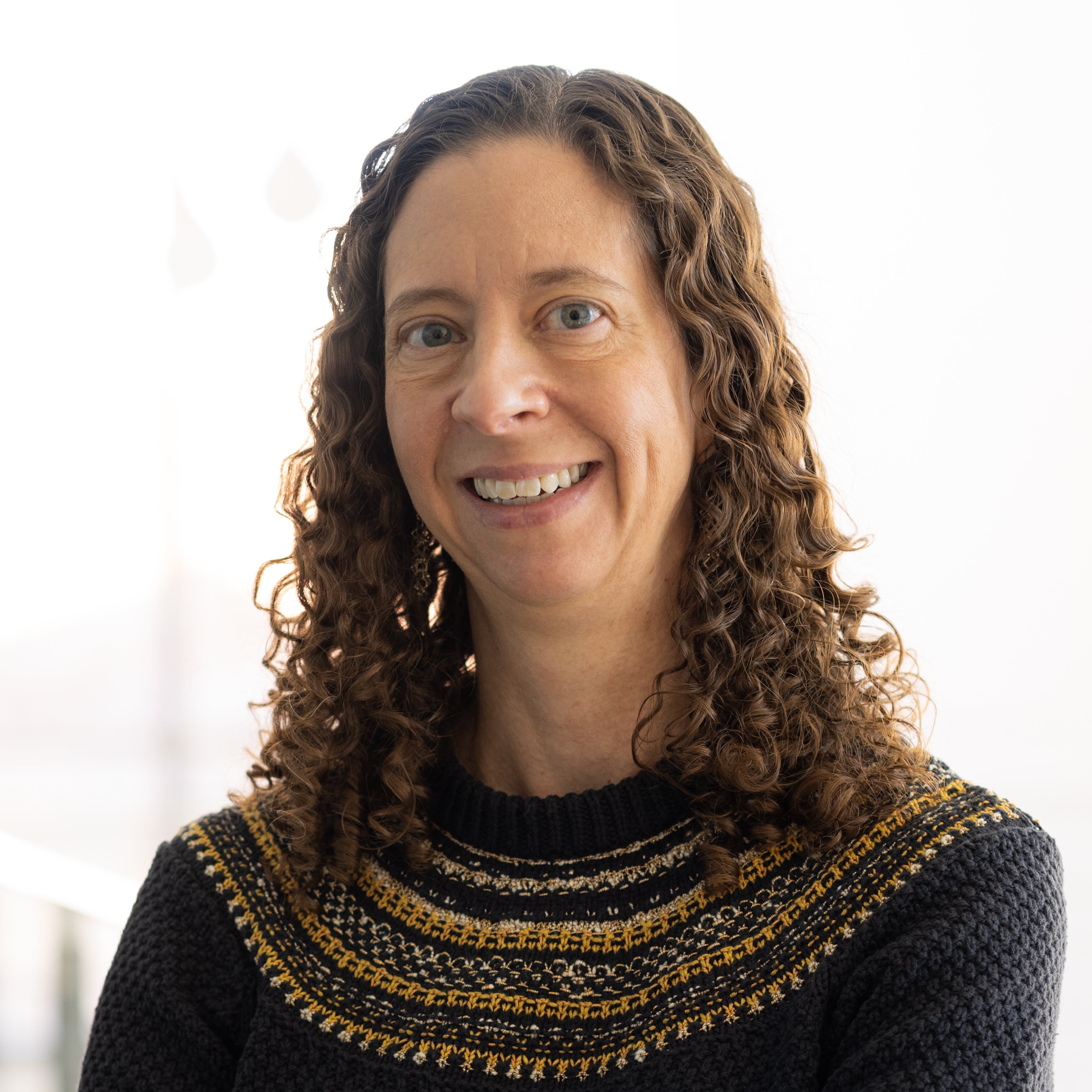 Biography
Dr. Ehrlich earned her B.S. in Biology from Yale University in 1997. As an undergraduate, she worked in Adrian Hayday's lab, studying gamma-delta T cell development and selection. This work piqued her interest in the complexity of cell fate decisions in the thymus.
Dr. Ehrlich obtained her Ph.D. in Immunology from Stanford University Medical School in 2002. While studying in Mark Davis' lab, she examined the dynamic spatio-temporal recruitment of signaling molecules to the immunological synapse of mature T cells and developing thymocytes. Following her graduate studies, she joined Lewis Lanier's lab as a postdoctoral fellow at UCSF, where she studied the role of NKG2D in co-stimulation of CD8+ T cells. 
In 2004, Dr. Ehrlich returned to Stanford as a postdoctoral fellow in Irv Weissman's lab, where she pursued her interest in T cell development. In addition to identifying the lymphoid-restricted bone marrow precursor that seeds the thymus to initiate T cell differentiation, she established a 2-photon microscopy system to study the cellular and molecular cues that guide developing T cells through different microenvironments within the thymus to ensure their proper differentiation.
In August of 2010, Dr. Ehrlich was recruited to the University of Texas at Austin, where she is now an Associate Professor of Molecular Biosciences and of Oncology. She is also a member of the LaMontagne Center for Infectious Disease and the Livestrong Cancer Institutes at the Dell Medical School. Her lab focuses on identifying the cellular and molecular mechanisms that govern differentiation of diverse, self-tolerant T cells throughout the lifespan. The Ehrlich lab also investigates mechanisms by which myeloid cells support progression of the pediatric malignancy T-cell acute lymphoblastic leukemia. Current research in the lab includes investigation of immune signatures of disease severity in COVID-19 patients.
Research
The Ehrlich laboratory's major research goals are to identify the cellular and molecular interactions between developing T cells and the surrounding thymic stromal cells that govern generation of a diverse, non-autoreactive, and non-malignant T cell pool throughout the lifespan. 
They employ a variety of experimental approaches to investigate T cell development in mouse models. They use time-lapse two-photon microscopy to investigate thymocyte:stromal cell interactions in live tissue, single-cell and bulk transcriptional profiling of thymocyte and stromal cell subsets to identify candidate genes that impact T cell differentiation or tumorigenesis, multi-parameter flow cytometric and multiplex immunofluorescent analyses of lymphoid tissues from genetic mouse models to assess the impact of different genes on thymic function, thymocyte development and tumorigenesis, and in vitro assays to assess the impact of genes/pathways on lymphocyte activation and leukemia survival and growth. 
The lab is also currently investigating immune correlates of disease severity in COVID-19 patients across the lifespan. In keeping with the lab's interests in understanding the delicate balance between maintaining a diverse repertoire while avoiding autoimmunity, they are also studying links between SARS-CoV-2 infection and autoimmunity.
The Ehrlich lab is currently focused on:
Identifying cellular and molecular mechanisms, such as chemokine-driven chemotaxis, that contribute to T cell self-tolerance by promoting thymocyte medullary entry and/or interactions with antigen presenting cells,
Determining how age-associated changes in the thymus throughout the lifespan impact thymic stromal cellularity and function, thymocyte development and the establishment of central tolerance,
Identifying molecular mediators of interactions between T cell acute lymphoblastic leukemia cells and the surrounding tumor microenvironment that promote leukemia growth,
Identifying variation in immune responses in COVID-19 patients across the lifespan (pediatric to geriatric) that correlate with differential disease severity and
Determining if SARS-CoV-2 infections predispose patients to autoimmunity.
Research Areas
Health Promotion or Disease Prevention
Infectious Disease, Immunology and Microbiology
Fields of Interest
Cell and Developmental Biology
Microbiology, Immunology and Infectious Disease
System and Synthetic Biology
Centers and Institutes
Center for Systems And Synthetic Biology
John Ring LaMontagne Center for Infectious Disease
Interdisciplinary Life Sciences Graduate Programs
Education
Postdoctoral Fellow, Stanford University Medical School
Postdoctoral Fellow, University of California, San Francisco
Ph.D., Stanford University Medical School (2002)
B.S. in Biology, Yale University (1997)