Jason McLellan
Professor
Robert A. Welch Chair in Chemistry
Associate Chair for Graduate Education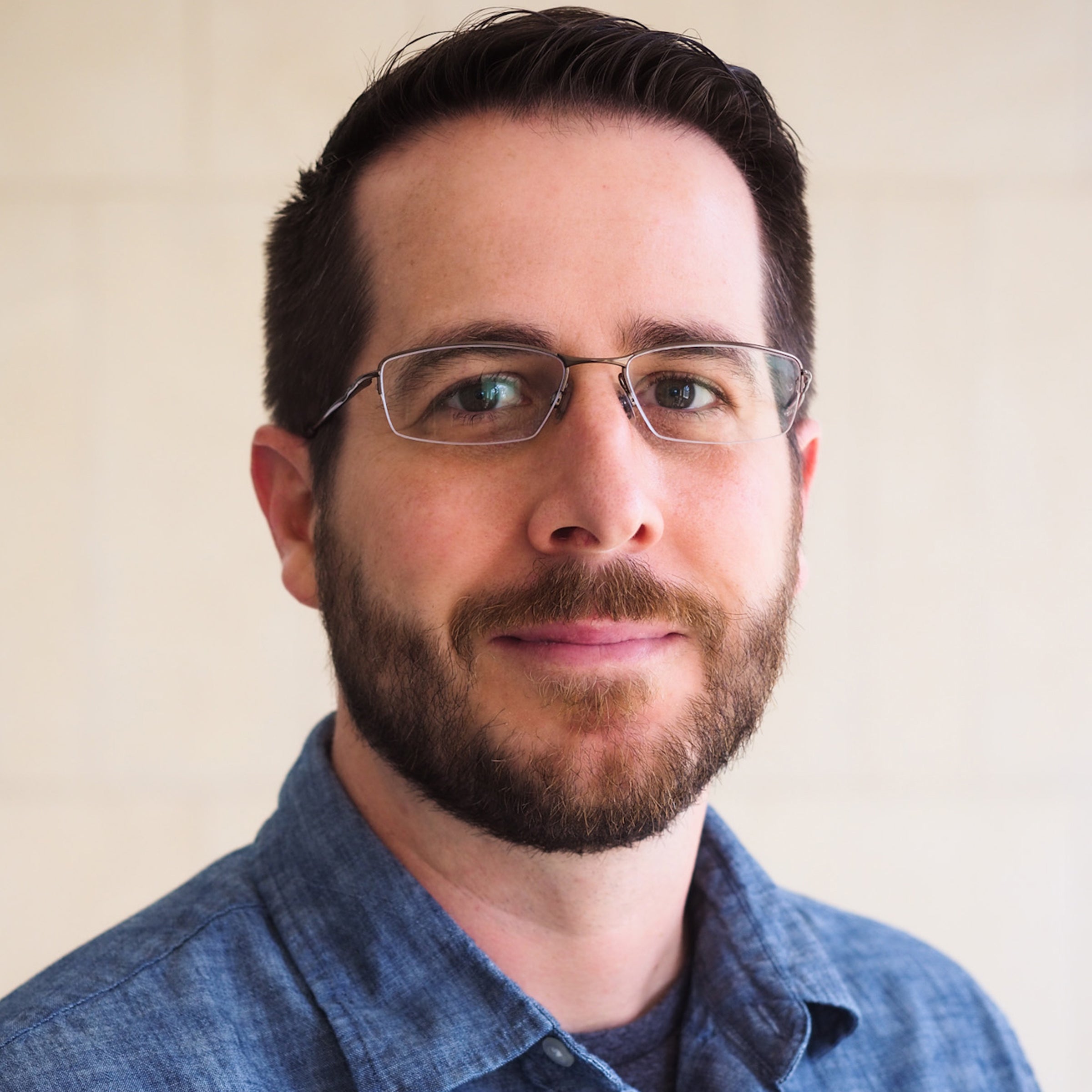 Biography
Dr. Jason McLellan researches viral and bacterial proteins, and his work to understand how these proteins are structured and how they function has factored into the development of vaccines and potential treatments for deadly pathogens that have impacted the lives of billions of people. He is one of the inventors of a way to engineer a key protein in coronaviruses for use in vaccines. The technology his team developed can be found in many leading vaccines against COVID-19 (Pfizer/BioNTech, Moderna, Johnson & Johnson, and Novavax). McLellan and his colleagues also designed key proteins that form the basis of several vaccines now in clinical trials against the coronavirus, as well as separate proteins used in vaccines against respiratory syncytial virus (RSV), a virus especially dangerous for young children and seniors.
He is the winner of multiple scientific awards, including the Edith and Peter O'Donnell Award in Medicine from TAMEST (The Academy of Medicine, Engineering and Science of Texas), Golden Goose Award from the American Association for the Advancement of Science, the William Prusoff Memorial Award from the International Society for Antiviral Research and the Viruses Young Investigator in Virology Prize, among others. His research and expertise have been featured in multiple media outlets including CNN, Fox News, USA Today, The New York Times, The New Yorker, The Washington Post and National Geographic. Dr. McLellan earned a B.S. in chemistry with an emphasis in biochemistry from Wayne State University and his Ph.D. from the Johns Hopkins University School of Medicine. He conducted his postdoctoral research at the National Institutes of Health's Vaccine Research Center. After serving on the faculty at the Geisel School of Medicine at Dartmouth in the Department of Biochemistry for five years, he moved his laboratory to the University of Texas at Austin in 2018, where he serves as a tenured faculty member and associate chair for graduate education in the Department of Molecular Biosciences.
Research
The human body is under constant attack from bacteria, fungi, parasites, and viruses, all of which express proteins that are needed to establish infection and evade the human immune system. The McLellan Lab seeks to obtain structural information on these proteins and their interactions with host macromolecules and translate this knowledge into the rational development of therapeutic interventions such as small-molecule inhibitors, protective antibodies and stabilized vaccine immunogens. These efforts are highly collaborative and involve domestic and international investigators from academia, government, and industry.
Research Areas
Vaccines and/or Therapeutics
Biophysics or Structural Biology
Infectious Disease, Immunology and Microbiology
Fields of Interest
Structural Biology and Biophysics
Microbiology, Immunology and Infectious Disease
Centers and Institutes
John Ring LaMontagne Center for Infectious Disease
Education
Postdoctoral research, National Institutes of Health's Vaccine Research Center
Ph.D., Johns Hopkins University School of Medicin
B.S., Wayne State University
Publications
Select recent publications:

Structural basis of synergistic neutralization of Crimean-Congo hemorrhagic fever virus by human antibodies.
Mishra AK, Hellert J, Freitas N, Guardado-Calvo P, Haouz A, Fels JM, Maurer DP, Abelson DM, Bornholdt ZA, Walker LM, Chandran K, Cosset FL, McLellan JS, Rey FA.
Science. 2022 Jan 7;375(6576):104-109. doi: 10.1126/science.abl6502. 

Stabilized coronavirus spike stem elicits a broadly protective antibody.
Hsieh CL, Werner AP, Leist SR, Stevens LJ, Falconer E, Goldsmith JA, Chou CW, Abiona OM, West A, Westendorf K, Muthuraman K, Fritch EJ, Dinnon KH 3rd, Schäfer A, Denison MR, Chappell JD, Baric RS, Graham BS, Corbett KS, McLellan JS.
Cell Rep. 2021 Nov 2;37(5):109929. doi: 10.1016/j.celrep.2021.109929.

Vaccination with prefusion-stabilized respiratory syncytial virus fusion protein induces genetically and antigenically diverse antibody responses.
Mukhamedova M, Wrapp D, Shen CH, Gilman MSA, Ruckwardt TJ, Schramm CA, Ault L, Chang L, Derrien-Colemyn A, Lucas SAM, Ransier A, Darko S, Phung E, Wang L, Zhang Y, Rush SA, Madan B, Stewart-Jones GBE, Costner PJ, Holman LA, Hickman SP, Berkowitz NM, Doria-Rose NA, Morabito KM, DeKosky BJ, Gaudinski MR, Chen GL, Crank MC, Misasi J, Sullivan NJ, Douek DC, Kwong PD, Graham BS, McLellan JS, Mascola JR.
Immunity. 2021 Apr 13;54(4):769-780.e6. doi: 10.1016/j.immuni.2021.03.004

Structure-based design of prefusion-stabilized SARS-CoV-2 spikes.
Hsieh CL, Goldsmith JA, Schaub JM, DiVenere AM, Kuo HC, Javanmardi K, Le KC, Wrapp D, Lee AG, Liu Y, Chou CW, Byrne PO, Hjorth CK, Johnson NV, Ludes-Meyers J, Nguyen AW, Park J, Wang N, Amengor D, Lavinder JJ, Ippolito GC, Maynard JA, Finkelstein IJ, McLellan JS.
Science. 2020; 369(6510):1501-1505.

Structural Basis for Potent Neutralization of Betacoronaviruses by Single-domain Camelid Antibodies.
Wrapp D, De Vlieger D, Corbett KS, Torres GM, Wang, N, Van Breedam W, Roose K, van Schie L, VIB-CMB COVID-19 Response Team, Hoffmann M, Pöhlmann S, Graham BS, Callewaert N, Schepens B, Saelens X, McLellan JS
Cell. 2020; 181(5):1004-1015.

Cryo-EM structure of the 2019-nCoV spike in the prefusion conformation.
Wrapp D, Wang N, Corbett KS, Goldsmith JA, Hsieh CL, Abiona O, Graham BS, McLellan JS.
Science. 2020; 367(6483):1260-1263.

Structure of the respiratory syncytial virus polymerase complex.
Gilman MSA, Liu C, Fung A, Behera I, Jordan P, Rigaux P, Ysebaert N, Tcherniuk S, Sourimant J, Eléouët J-F, Sutto-Ortiz P, Decroly E, Roymans D, Jin Z, McLellan JS.
Cell. 2019; 179(1):193-204.e114.

Transient opening of trimeric prefusion RSV F proteins.
Gilman MSA, Furmanova-Hollenstein P, Pascual G, van 't Wout AB, Langedijk JPM, McLellan JS.
Nat Commun. 2019 May 8;10(1):2105.

Structural basis for recognition of the central conserved region of RSV G by neutralizing human antibodies.
Jones HG, Ritschel T, Pascual G, Brakenhoff JPJ, Keogh E, Furmanova-Hollenstein P, Lanckacker E, Wadia JS, Gilman MSA, Williamson RA, Roymans D, van 't Wout AB, Langedijk JP, McLellan JS.
PLoS Pathog. 2018 14(3):e1006935.

Infants infected with respiratory syncytial virus generate potent neutralizing antibodies that lack somatic hypermutation.
Goodwin E, Gilman MSA, Wrapp D, Chen M, Ngwuta JO, Moin SM, Bai P, Sivasubramanian A, Connor RI, Wright PF, Graham BS, McLellan JS, Walker LM.
Immunity 2018; 48(2):339-349.e5.
Awards
2022 National Finalist for Blavatnik National Awards for Young Scientists
2022 Edith and Peter O'Donell Award by The Academy of Medicine, Engineering, and Science of Texas
2022 McGuire Family Prize for Societal Impact
2021 Shirley Bird Perry Longhorn Citizenship Award
2021 Texas Inventor of the Year, State Bar of Texas
2020 AAAS Golden Goose Award
2020 International Society for Antiviral Research William Prusoff Young Investigator Award
2019 Viruses Young Investigator in Virology Prize
2018 American Crystallographic Association Etter Early Career Award
2015 Charles H. Hood Foundation Child Health Research Award
2012 Norman P. Salzman Memorial Award in Virology