DEI Committee Mission
The mission of the MBS DEI committee is to create a welcoming place where trainees, faculty and staff can all flourish and achieve excellence. The MBS DEI committee will work towards developing an inclusive and cohesive culture within the department and across the UT campus. Our goal is to foster an environment where diverse voices and perspectives are heard and welcomed, and where members feel free to pursue their personal and career goals regardless of their race, ethnicity, gender, sexual orientation, country of origin, language, religion, career path, learning or physical ability.
Campus Resources
MBS DEI Committee Projects
ASCEND Award
The MBS ASCEND Award acknowledges that academia is not a level playing field, and the challenges to getting here, to getting the chance at running the race, are often immense. We therefore want to hear your stories, your challenges, your triumphs as you press forward to inspire your peers and to inspire the next generation of scientists. If you have overcome a disadvantage, been a champion for diversity and inclusion, or spent time uplifting your community, we invite you to tell us your story by applying for the ASCEND award. Any Ph.D. student in good academic standing and working in an MBS lab is eligible. Two awardees will be selected each year: $5,000 each. Winners will be selected by a committee chosen by the MBS DEI Committee.
DEI Celebration Brunch
This is an occasion for faculty, research professors, professors of practice and instruction, administrative staff, research associates, lab technicians, postdoctoral fellows and graduate students to come together and celebrate members of the MBS community who contribute to diversity, equity and inclusion. Nominations will be accepted from individuals from any group listed above for an individual from any group listed above. The inaugural DEI Celebration brunch took place April 1st, 2022.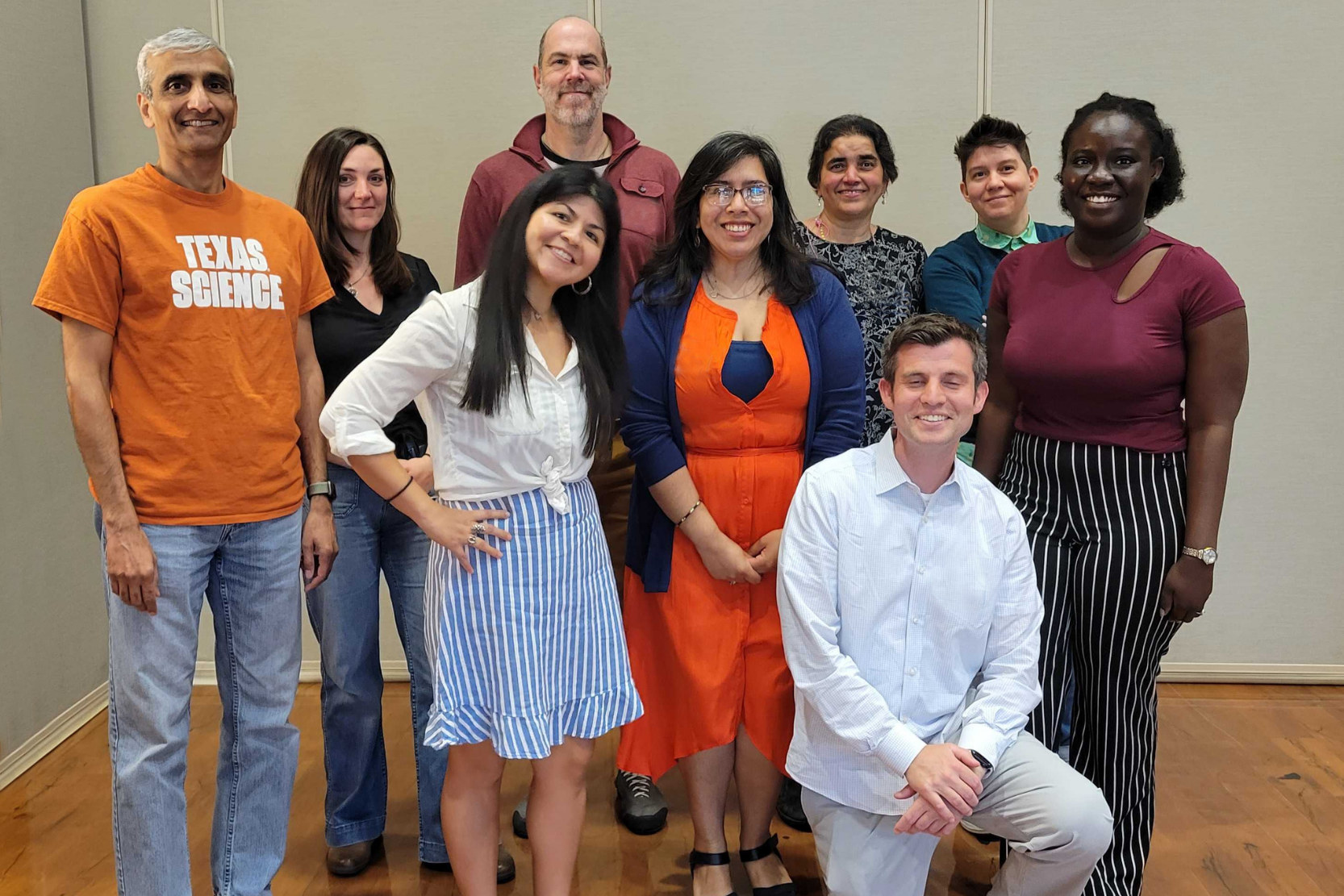 MBS DEI Committee Members
Please reach out to any member of the committee with ideas or concerns for creating and maintaining a safe and welcoming environment for all.
Co-Chairs
Yvette Cañedo, Sr. Grants & Contracts Specialist
Vishwanath Iyer, Professor
Members
Seema Agarwala, Associate Professor
David Taylor, Assistant Professor
Elizabeth Davis, Graduate Program Coordinator II
Tiffo Carmichael, Graduate Program Manager
Jonathan D Partridge, Assistant Professor of Instruction
Vidal Bejar-Padilla, Graduate Student
Vy Dang, Graduate Student
Jack Bravo, Postdoctoral Fellow